Agujetas cantaor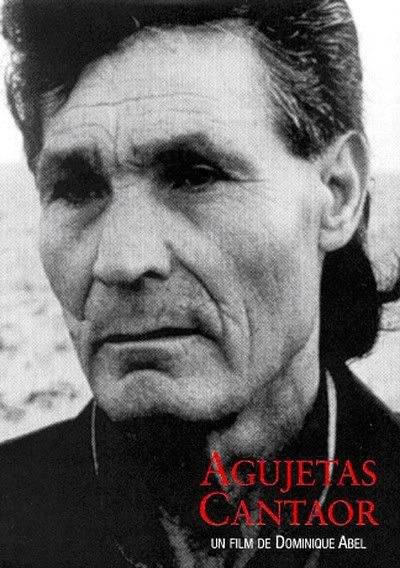 1999
directed by Dominique Abel
Manuel Agujetas: scarred genius, a living treasure of cante flamenco.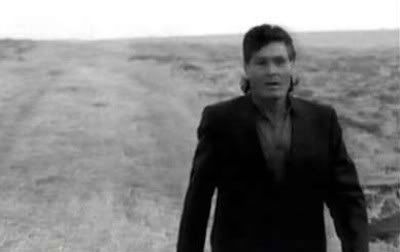 It just doesn't get any more 'real' than this man and his music – and this film is an incredible document of them both. Director Dominique Abel has gifted both the film world and the music world something very special indeed here – an audio and visual record of one of the greatest flamenco cantaores ever to dip into this deep well of tradition. As it opens, the viewer sees a man – Agujetas, apparent as he gets closer – slowly walking into view along a dusty country lane, singing. After a moment, it registers that his voice seems to be carrying a good distance – could this be a remote mic? – no, it's simply the power of a voice wielded by an artist unlike any other, in the present or the past, in this world or an alternate reality. This is Manuel Agujetas. This is cante flamenco, sung in the martinete style (literally, 'pile driver'). This is – as part of the text on the DVD cover notes – 'A fierce enemy of modern ways, and a free and original personality that has been mythicized for the good and the bad of the gitano world.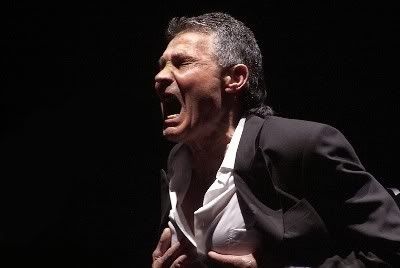 There are 'interviews' (which are mostly unforgettable monologues delivered by Agujetas to the camera), priceless archival footage (the scene, one of the samples below, showing Agujetas' father, also a respected cantaor, singing, then watching with almost tearful pride as his son sings, is extremely moving) and present-day performances included in this film – and the package comes with a 50-minute CD containing six songs from the soundtrack. Manuel is seen performing in a small venue with the amazing guitarist Moraito – whose deft, unbelievably fast and nimble fingerwork left me torn between watching him or Agujetas (fortunately, the director wisely chose to feature a balance of both)…or the audience. There are people present who are obviously familiar with Agujetas' style – one man in particular seems to be on the verge of crying tears of joy, he is so moved by the cante. Also in attendance are those who have evidently not been exposed to the explosive, fiery singing of this man – their heads are seen to flinch and jerk at his outbursts…but no one is leaving. This is some of the most compelling, captivating music you'll ever be likely to hear – nor will you ever forget it.
In the monologues, Agujetas is seen walking around his self-built house and land, showing off the well he says he dug by hand, the vegetables he grows, the iron forge he still works, and the railings and other handiwork from there, of which he is justifiably proud. He speaks on not knowing the year of his birth, boasts of not being able to read or write – he says, 'A person that knows how to read and write can't sing flamenco because his pronunciation isn't right'. He knows hundreds of lyrics by heart, having learned them over the course of his life, without the benefit of any of them being written down on paper. He adds, 'I get up with a headache because I dream of singing every night.'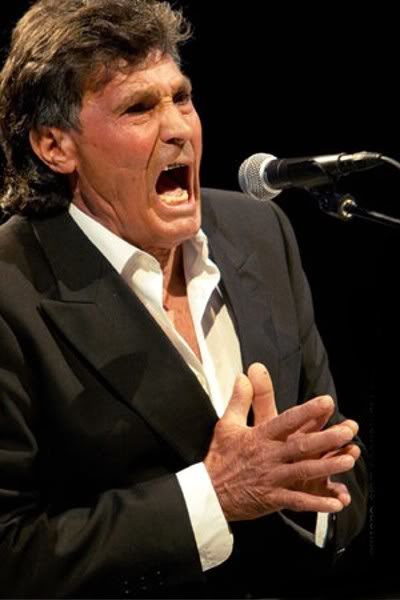 Observers, fans and aficionados comment on his music in different parts of the film – one man says, 'Agujetas' singing is rough, like the first sip of whiskey'. Another offers, 'Agujetas' singing hurts you. It makes you bleed. It cuts open your flesh like a knife.' Author and flamenco archivist Fernando Quiñones writes of his unmistakable, completely unique voice, that is it 'aglow with pain and gitano essence…soaked in acid primitiveness'. This goes hand in hand with one of Agujetas' descriptions of himself – all of which are to be taken with a grain of salt, of course – as 'dangerous'. He speaks of his family – a line of singers going back beyond memory, his Japanese wife (seen dancing flamenco in one part of the film), the women he has had, the extended families '…I've got several families, but they've had enough of me'.

One review I read expressed it this way – 'With a single shout he milks the cow dry. There are singers like Sugar Ray that can hit you fifty times in a flash. But just one punch from Agujetas, and you're going down.' If that doesn't sound 'dangerous', validating the cantaor's opinion of himself, I don't know what does. Guitarist Moraito speaks of working with Agujetas as one of the most positive experiences of his life, challenging, unpredictable and satisfying – 'He's constantly surprising you with new and undeveloped ideas. Because the singing of Agujetas is wild and untamed in its natural state.'

Just one look at the chiseled face on the cover of the DVD will give a clue to the personality that lives behind it. This music – all the more incredible that it is produced by a human voice sometimes accompanied by a guitar – is absolutely white-hot with power and emotion, yet capable of moments of tenderness that could wring tears from a stone. It must be heard and seen to be believed – and even then, I'm certain that the experience of being in the room with this man singing his heart out would be the ultimate immersion in the magma-like power of his music.

I have a region 2 edition of this film, ordered from France – I have yet to find a source for a region 1 copy (for use in most North American systems). If I discover one out there somewhere, I'll add it to this post as an edit. In the meantime, check out some scenes from the film from YouTube (naturally, these are lower quality than the DVD itself, but for now…)
A short clip from Agujetas cantaor...
Agujetas el Viejo (Manuel's father), as seen in the film...
from Spanish TV, I'm guessing 15 years or so ago...with an ageless face like his, it's hard to tell...
and finally, from Carlos Saura's great film Flamenco, singing a martinete...