Khadak
directed by Peter Brosens and Jessica Woodworth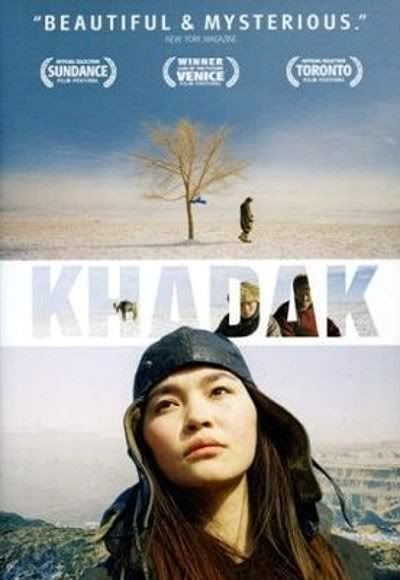 2006
Mongolian with English subtitles

Khadak is a incredibly beautiful, mind-blowing film that will take the viewer to another world – it offers rare insights into a culture about which most people in the West (or most of the planet, for that matter), I'll wager, know very little…Mongolia. Critics have called it 'stunning' and 'beautiful and mysterious', and comparisons to Fellini have been made. The story is set in the present day, but it is rife with customs and beliefs that go back for thousands of years. Using magical-realist imagery and time-shifting, non-linear storytelling techniques (which, for me,
brought to mind the work of Andrei Tarkovsky, Theo Angelopoulos and Nuri Bilge Ceylan, as well as the aforementioned Federico Fellini), the directors plunge the audience into the story they're telling – and while it is firmly planted in its setting, it has lessons to convey to all of us, if we will but pay attention and let it wash over us.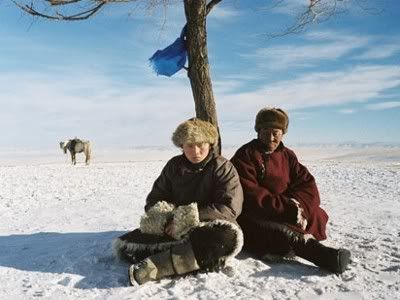 The center of the film is Bagi, a young man who lives with his mother and grandfather on the frigid steppes of Mongolia – they herd sheep to survive and have little contact with the outside world, although they are not unaware of its existence. One day they and their far-flung neighbors are contacted by representatives of the government who inform them, with little ceremony, compassion or subtlety, that all of their animals are infected with an unnamed 'plague' and must be destroyed. Bagi's family, along with the others in the area, are to be forcibly relocated to more modern environs and assimilated into the workforce there. Needless to say, this is a traumatic turn of events for these people – Bagi's grandfather, for one, has a very hard time accepting the terms and form of this abrupt change in lifestyle.

Bagi, we learn, is subject to visions of varying intensity, the meanings of which are unknown to him – for that matter, he views them with not only skepticism but an attitude bordering on disdain. He looks upon the traditional spiritual beliefs of his people as quaint and useless. Shamanism plays a huge part in their lives – represented in the case of Bagi's area by an old woman. She is called upon by his family to heal him after he goes in search of a lost sheep and is later found almost frozen to death. The ceremonies and treatments she brings forth to return him to health are fascinating to watch. After he regains his consciousness and his strength, she informs him that his ancestors are 'calling' to him – she recognizes within him an inherited ability that allows him frequent and intense contact with the spirits of those who have gone before, as well as the potential to be a healer and leader for his people.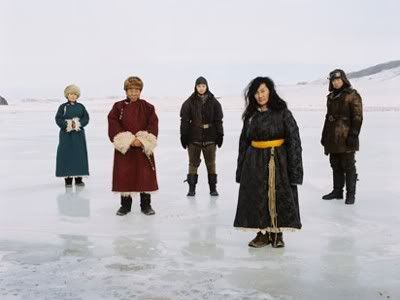 He rejects these ideas initially, until several turns of events cause him to come to the realization that the 'animal plague' is a hoax perpetrated by the government in order to force the relocation and assimilation of the nomadic herding families. In his new town, living with his mother and grandfather, Bagi takes a job as a mail carrier – he now utilizes a motorcycle instead of his beloved pony, which he had to leave behind in the countryside. One day he meets a strong-willed, independent young woman who is arrested for stealing coal – he finds himself drawn to her in ways that he does not understand. She is also a performance artist – one of the most visually (and audibly) striking scenes in the film centers on a presentation by this young woman and her friends / collaborators.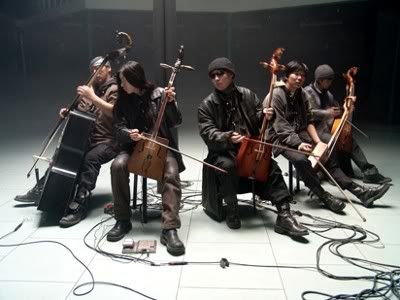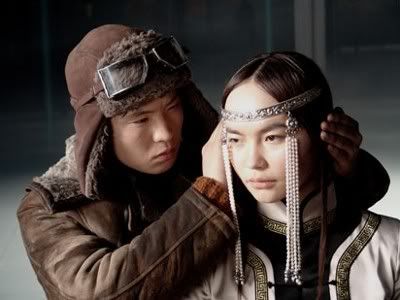 Bagi eventually finds himself believing more in his gifts and developing his control of them, as well as feeling more and more compelled to utilize them to pass the truth of the situation along to the other relocated families, to rally them to rise up and oppose the lies they have been told, and to encourage them to return to the lives and the lands they knew before. As a result, he comes into greater and greater conflict with the authorities – they view him not only as a troublemaker and lawbreaker, but as someone who is quite possibly mentally ill or afflicted with epilepsy (the story they give him to quash his belief in his own spiritual gifts). He comes to understand that telling the truth sometimes comes accompanied by a high price – but also that the truth is something of incalculable importance and power.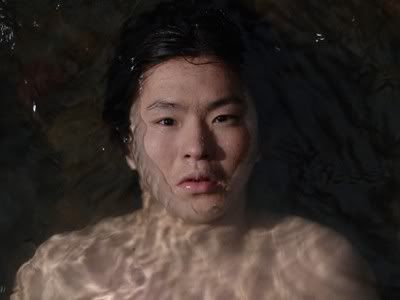 The film has an almost dream-like feel to it – but that shouldn't be taken to mean 'slow'. It holds the attention from first to last – striking imagery, both arresting and stunningly beautiful, adds to the effect of the story upon the viewer. The directors – I understand this is their first feature – have achieved a cinematic miracle with Khadak. The film gives the audience a glimpse into a culture that is largely unknown outside of Mongolia, and at the same time tells a story that has vital relevance for anyone anywhere in the world, with the potential to engender both courage and strength in the face of adversity and insensitivity.



trailer:

I've also included a link to the film's website below – there, you can read more about the film, view still images, read about the crew, as well as about the directors' next project (it looks like it will be stunning as well). Khadak is not a film you're going to come across at the local mall multiplex – but it is available through Netflix and more discerning local rental outlets. I encourage you to check it out – it's an experience you will neither forget nor regret.