Arve Henriksen
audio painting with the breath of life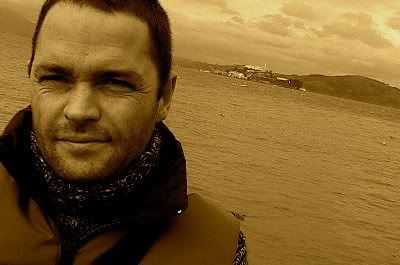 Arve Henriksen is one of those artists who must lead compulsive categorizers (i.e., record store clerks) to pull their hair out – that is, if they bother to listen to his music at all. Seeing that his main instrument is the trumpet, no doubt his recordings generally land in the jazz section – but while some characteristics of jazz might be discernable in his work, the music he makes is so much more than that. He's an envelope-stretcher of the highest order – the sort of musician who ignores external boundaries and follows his heart and head into areas that push art into the 'beyond', instilling it with new life and possibilities.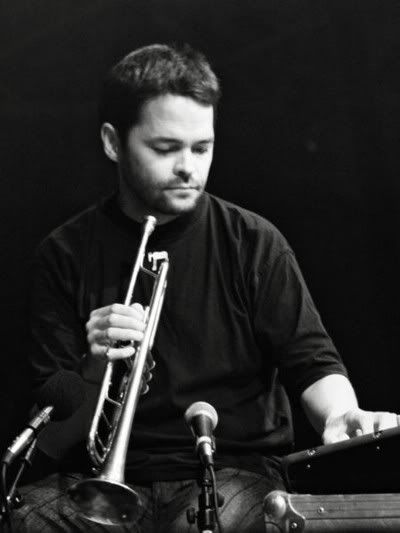 Henriksen was born in Norway in 1968 – he studied at the prestigious Trondheim Conservatory from 1987-91. He has worked with many musicians whose names are familiar to followers of European jazz / experimental music (especially recordings on the ECM label) : Jon Balke, Anders Jormin, Edward Vesala, Misha Alperin, Arild Andersen, Dhafer Youssef, Trygve Seim, and many others. Venturing further outside the jazz realm, he has performed and recorded with ethnic artists from all over the world, as well as the rock band Motorpsycho and the free-improvising group Supersilent. His work is always thoughtful and thought-provoking – the tools of his trade, beyond his trumpet, include his voice, the use of sampling (both live and pre-recorded) and electronic alterations. Instead of confining himself to what might be expected of a trumpet player, he uses whatever implements he thinks are appropriate to achieve the sounds and effects he hears in his mind in order to convey them to his audience.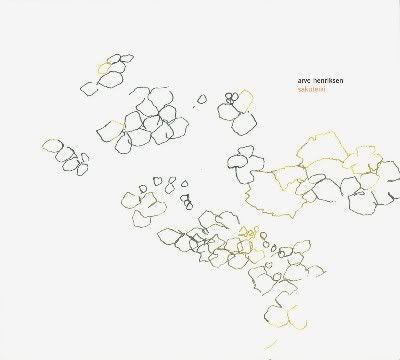 Sakuteiki (Rune Grammofon, 2001)
When I played Arve Henriksen's music for the first time for one of my friends, he listened intently for a bit, then asked, 'So when does the trumpet come in…?' When I told him the trumpet was the only instrument playing at the moment, he was astonished – and I'll admit to being surprised myself the first time I heard him play (on Sinikka Langeland's Starflowers CD). There are times when his trumpet sounds very much like a shakuhachi, the bamboo flute favored by Japanese Zen monks for meditation purposes – other times, it almost sounds like a human voice, living and organic.

On his website, Arve comments on how his sound developed: 'An interest in sound-making was there from the beginning of my work with the trumpet. I have spent many hours on developing a warm sound, for instance, but not only that. In my opinion, the trumpet has vast potential for tone and sound variations that we still have not heard. At one point, I think it was in 1988, Nils Petter Molvær lent me a cassette of shakuhachi flute playing. Then things changed. I let the music "ring" and develop in my head. I was astonished by the sound of this flute...This has made me work with tone and sound making in a new direction '

He went on to explore not only Japanese music, but music from all over the world. The sounds and thoughts that move his spirit find their expression in his music – the results are unique and astonishing. On Sakuteiki (2001), the listener is submerged in a meditative atmosphere – a note on the CD jacket says 'a treatise on garden making', gently stressing the Zen characteristics of the music. The tracks are brief – the titles are very much in keeping with the atmosphere ('inside tea-house', 'peaceful – close to cherry trees', 'beauty of bamboos', 'paths around the pond', 'children in my garden', &c). This music feels as if it is made up of delicate brush strokes – much like a Japanese painting or calligraphy. There is a sense of economy here – a simplicity that is deceiving in its richness. Henriksen made the conscious decision to keep the music from being 'complicated' – the rooms in which the recording was made (the Emanuel Vigeland Museum in Oslo, and in two churches noted for their acoustic properties) were chosen for their reverberation characteristics as 'canvases' on which he could paint his music. As in the Zen philosophy of garden-making, referred to in the note (as well as the album title, taken from an 11th century Japanese manuscript on the subject), each note and sound is placed as carefully as a physical element in such a meditative space.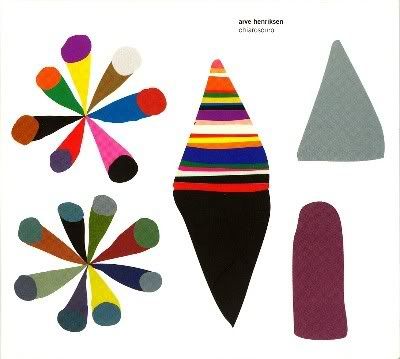 Chiaroscuro (Rune Grammofon, 2004)
For his second album, Henriksen chose to work with Jan Bang (livesampling and other samples) and Audun Kleive (drums, percussion) in a trio setting. The music here is still meditative at times, but with a broader audio palette – the contributions of the other two players are stunning, especially in some of the sensitive improvisational passages. Henriksen's vocals continue to evolve – his range is incredible, at times leading the listener to think there's a female singer on the recording. Bang's sampling never ventures into the area of 'noise' – he brings sounds into the mix from outside sources, looping them and altering them into unrecognizable but completely appropriate entities, as well as taking samples from the ongoing performances of Henriksen and Kleive, re-coloring and re-shaping them and putting them back into the mix. Kleive's work is a wonder (he was also a member of Terje Rypdal's fine band, The Chasers, back in the 80s) – his drumming is subtle, never heavy-handed…and least of all, predictable. He brings all sorts of percussive elements into play, shading and shaping his sound to reflect and expand the work of the other two and the sound of the trio as a whole.

At times, Henriksen's trumpet asserts itself in a way more 'expected' – as it does toward the end of the second track, 'bird's-eye-view' – but as if to remind the listener that this is not meant to be a 'jazz setting', 'chiaro' opens with some delicate percussion from Kleive, with Arve's voice sounding like a siren luring sailors through the mist. The album's title is an art term, from the Italian, meaning 'light and shadow' – it finds a perfect analogy in this music, which is some of the most 'visual' sound you're likely to find. Like its predecessor, Chiaroscuro is a collection of sound paintings – this is a work of great beauty and emotion, incredibly evocative both of mental images and feelings.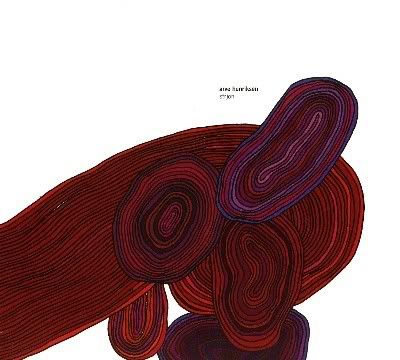 Strjon (Rune Grammofon, 2007)
Arve's third recording finds him working with a couple of his Supersilent bandmates, Helge Sten (guitars and bow; he produced this album, as well as Sakuteiki, using his 'deathprod' monicker ) and Ståle Storløkken (keyboards). The listener can hear elements of Sakuteiki and Chiaroscuro here – some of the darker soundscapes prevalent on the Supersilent releases find their way into this recording also. Henriksen explains that Strjon is the mediæval spelling of his home village of Stryn, on the west coast of Norway – the music here is inspired by the natural beauty and wonder of that area. One can easily 'see' the glaciers, mountains, lakes and forests that surrounded Arve as he grew up – the impressions they have left on him find exquisite expression in this work. There is a more 'jagged' feel to some of the tracks on Strjon (understandably so, given the stark natural landscape that inspired it) – but nothing is unmusical, in spite of (or perhaps even because of) the unconventionality of the approach and tools that are utilized by the players.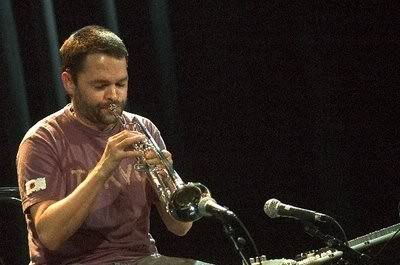 There's not a weak or 'throw-away' track on any of these recordings – and given the quality of his work, as I see it, I can't imagine him having anything to do with a project that doesn't move and inspire him deeply and honestly. This is music of imagination, strength and beauty – all it takes to recognize that, to feel it at the deepest level, is an open mind and open ears.