musique très fluide et énergique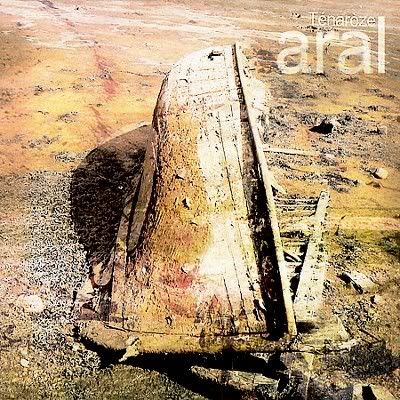 Ténarèze
Aral
I stumbled across
Aral
2-3 weeks ago in a local record store – it was one of those instances where the cover caught my eye first, followed by a perusal of the credits and notes on the rear cover. Intrigued, I took it to the counter for a listen – I was hooked from the first notes of the first track, 'Symétrie', and since I've acquired the CD, I find that I rarely play it less than all the way through. The music is incredibly compelling, nimble and energetic – I can hear a strong Celtic undercurrent in much of it…but then the Celts migrated through Europe before arriving at what many people consider to be their cultural stronghold in the British Isles, leaving myriad traces and echoes in their wake – anyone who has delved beyond the higher-profile Irish and Scottish acts on the surface of the ocean that is Celtic music has discovered wonderful performers from
Brittany
,
Galicia
,
Asturia
,
Cantabria
,
Euskadi
, and other regions.
Ténarèze
hail from the
Auvergne
region of France, located at the heart of the country, and they have at the center of their sound a strong, vibrant musical heart that beats with the intensity of life itself.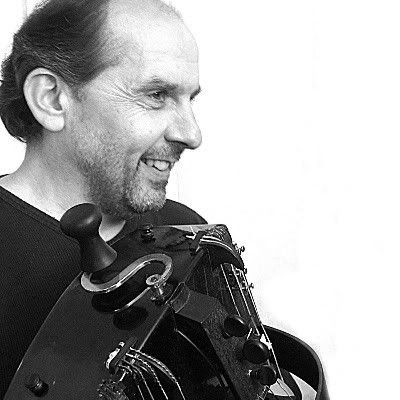 Drawing upon the traditional music of Auvergne as a point of genesis, the band honors that heritage while simultaneously reaching out to embrace other sounds and styles. The expected regional instruments, such as the
vielle à roue
(hurdy-gurdy – in the case of Ténarèze, an electro-acoustic version of the instrument),
alboka
(a wind instrument usually associated with music from the Basque region of Spain and France), bagpipes, guitars and a wide range of percussives, are here – and the band expands their sonic territory to include other wind instruments (clarinet, bass clarinet) as well as an array of what they term 'invented instruments' (including percussive devices that utilize water, wind instruments in strange shapes that appear to be constructed from PVC pipe, and 'preparations' applied to other instruments, such as the guitar). The credit for these last items might raise some taditionalist eyebrows initially, inciting some potential listeners to worry that the group is abandoning the historic territory of their music – but once the music begins, it's crystal clear that everything these folks do is in the best interest of their art. Their musical arsenal is used with grace and style – and it all adds up to an incredibly rich aural experience.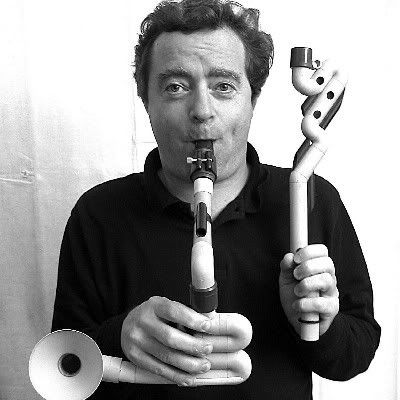 I'm not sure how long
Ténarèze
has been in existence –
Aral
is new for 2007, and I've found references to a 1999 release entitled
Ausèths
as well – I can't imagine that these guys were inactive for the eight years in between the two recordings. There are five members (pictured top to bottom on this page) –
Marc Anthony
(electro-acoustic hurdy-gurdy);
Alain Cadeillan
(vocals, alboka, bagpipes, invented instruments);
Olivier Hestin
(percussion – and trust me here…a single-word credit doesn't do him justice…!);
Laurent Rousseau
(guitars, prepared instruments, sound objects); and
Bernard Subert
(clarinet, bass clarinet, bagpipes, water drums) – and with their multi-instrumental capabilities, combined with sheer talent and dedication, they achieve an incredible sound. Some of the pieces on the CD are arranged as suites, and they move through the various elements of these and back again to opening themes with an amazing fluidity…which is doubly appropriate in the case of
Aral
, since the theme of the album is water in all of its forms and attributes. Inspiration for the various compositions is drawn from regional rivers, far-flung seas and bays, and the life-giving and life-sustaining qualities of the medium itself. The album title refers to the
Aral Sea
, lying between Turkmenistan and Kazakhstan in Central Asia. The sea has been shrinking since the 1960s due to diversion of its two main feeder rivers, and is also plagued with a tragically high amount of pollution – by 2003, it was roughly half the size it had been just 50 years before. The picture on the CD cover shows the rusted-out remains of a trawler lying on what used to be the seabed.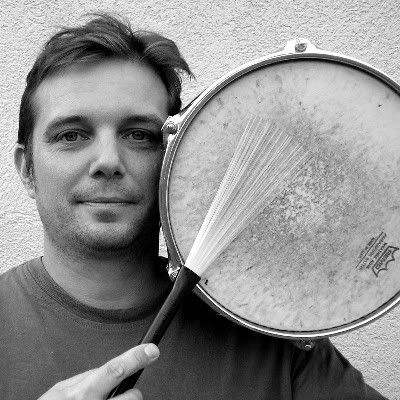 The vocal selections on this album are sung in the
Occitan language
(French translations and short English summations are included in the booklet), traditionally spoken in Auvergne and adjoining areas – I'm not a linguist by any means, but I can sense ties to the Breton tongue, as well as to some dialects I've come across from the Iberian peninsula. As with any honest, well-played (and sung) form of music from anywhere in the world, the feeling and emotion carried by the words shatters any language barriers that might try to stand in their way.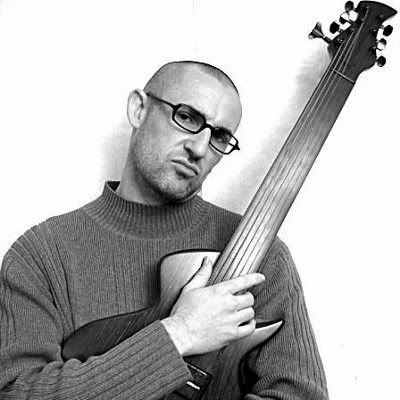 Instrumentally as well as vocally, the music on Aral moves through different moods and levels of intensity – there is energy and power here, but there is also delicacy and reflection. I've included a link to the band's page on MySpace below – there are song samples there that will give you a far better idea of the quality of this music than my poor words can manage. There are also more photos there, which will give you a good look at some of their instruments (both traditional
and
invented).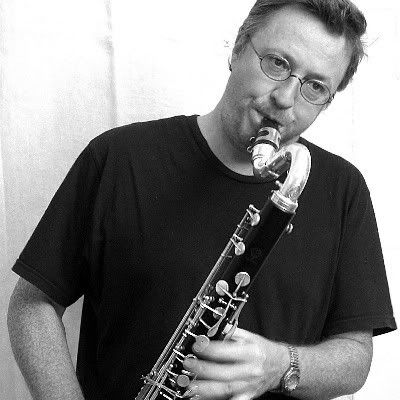 I can't wait to get a copy of
Ausèths
– and anything else these folks might have available. If you're not lucky enough to have a reliable local source for international releases such as this, check out
cdRoots
(link below) – Cliff, the fellow who runs it does a great job stocking an incredible variety of music, and he has always given me good service, fair prices and a quick delivery.
Lastly, I just discovered a short from-the-audience video of the band live at a festival in 2005. It's not a complete tune, but it'll give some idea of the energy they can generate...
links: