canción que toca el suelo... y el alma :
Silvia Iriondo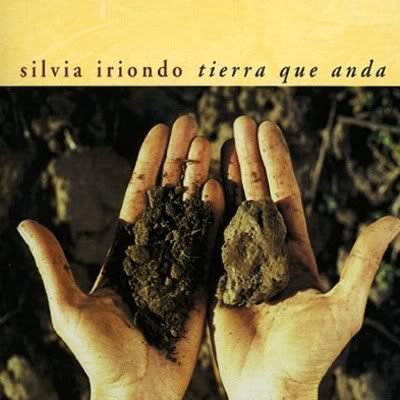 Tierra que anda
(2002)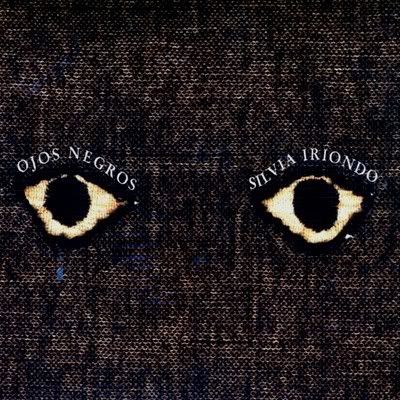 Ojos negros
(2005)
One of the latest discoveries I have made that has touched my musical soul at its deepest level is the work of Argentine singer Silvia Iriondo. I first came across her name on the ECM Records website – one of her albums, Tierra que anda, was released in Europe through that company on Egberto Gismonti's Carmo label, which is devoted to artists he admires. I've enjoyed Egberto's work for over 30 years – so the association got my attention. Her recordings are not easily found in the US – Amazon has the two latest ones, but the earlier releases are, apparently, considerably rarer. A couple of weeks ago, I took the plunge and ordered both Tierra que anda (2002) and Ojos negros (2005) – I couldn't be happier with the purchase, and I couldn't recommend an artist more highly. Her work is another tangible example of the power of music to shatter the so-called language barrier that keeps cultures apart – the emotion carried by her voice, along with the shimmering arrangements on both of these albums, is conveyed on a level that touches the soul directly.

Silvia was educated as a social worker, and she obviously cares very deeply for humanity – the connections between this commitment and her work to preserve and honor the traditional music of her homeland, Argentina, are alive in her work, permeating her art with a life-force and dedication that are palpable. The title Tierra que anda (roughly, 'earth that walks') invokes, for me, the too-rarely-honored attribute of our planet as a living thing, with which we interact in everything we do. It affords us nourishment, and is an infinitely complex organism that we literally touch with every step.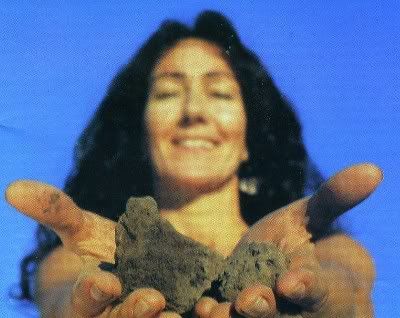 The outer and inner cover photos accompanying Tierra que anda show Silvia's hands, outstretched (alternately from her view, then from ours), cradling clumps of soil, offering them for examination and wonder at what it can hold for us. Her songs are drawn from her travels throughout Argentina, from her contacts with people who have received them, passed down as the treasure they truly are, from their forebears. The musical settings she has chosen might not be traditional in the strictest sense of the word, but she uses them lovingly, caressing the songs with deepest respect and offering them to her listeners as jewels – or, perhaps more fittingly, as seeds to be cared for, capable of nurturing the spirit in the same way the seeds of plants offer nourishment and sustenance for us all. For if we lose sight of that which connects us to our past, and to the earth itself, how are we to survive?

Tierra que anda starts off with the sounds of birdsong, followed by a beautifully played guitar leading into a lovely, traditional huayno, 'Alas de plata' ('Wings of silver') – the final verse is sung in one of the many indigenous tongues spoken in South America. The interplay between the guitar and Silvia's voice is breathtakingly beautiful. As the album progresses, the arrangements vary to accentuate the inherent life of the songs – some are spare, some are more complex, alternately delicate, joyful, sad, or playful – but none are overdone or forced. The feeling I get from listening to these discs is one of naturalness, which pervades even the most altered (from a traditional aspect) arrangements – nothing is staid or overly 'artful', although this is without question art of the highest order. The cast on this album is limited to the singer plus five talented musicians: Quique Sinesi (assorted acoustic guitars), Mono Hurtado (double-bass), Patricio Villarejo (cello), Mario Gusso (percussion), and Lilián Saba (piano). Three additional guests are credited: Mario Silva (percussion, birdsong), Mariana Grisiglione (vocals), and Juan Quintero (guitar and voices). All of the instruments are used sparingly, so that none of them really dominate – at the center of all is Silvia's wonderful voice, and at the heart of the singer is the song.

Many of the traditional song-forms of Argentina and South America are represented here (and on Ojos negros) – huaynos, cuecas, zambas, gatos, resfalosas, bailecitos, tonados, and more. Silvia and her players handle each with honor and care, delivering the tunes to the listener as one would display their life's treasures to a houseguest. There is intimacy here – and trust. The album ends with 'La Nostalgiosa' – an achingly beautiful arrangement featuring Silvia singing accompanied only by the piano and a bit of percussion (which could actually be the pianist's foot on the pedal), with the sound of passing traffic in the background. Describing it in this way might make it sound incongruous – but hearing it makes complete sense, an audio juxtaposition of the natural world (the human voice carrying the song, the emotion, the meaning behind the words) with the unnatural world (mechanical creations of humankind that can help us or destroy us, depending on how we choose to utilize them).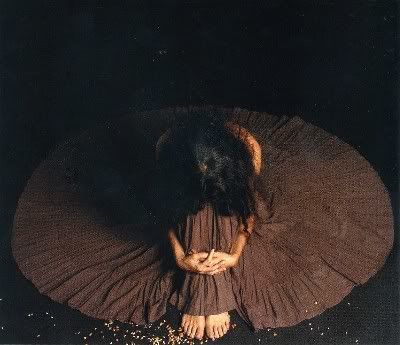 Ojos negros, recorded three years after Tierra que anda, finds Silvia working along similar lines – but not standing still musically by any means. Marcos Cabezaz plays marimba and vibes, which enhance the color of the arrangements wonderfully – and Sebastián Macchi replaces Lilián Saba on piano (who appears as a guest on one track). Horacio Hurtado (double-bass) and Mario Gusso (percussion) return from the earlier recording. Also appearing as a guest is Quique Sinesi, guitarist from the Tierra que anda band. There are additionally violins and violas used tastefully here and there, along with the wonderful addition on 'Serenata del 900' of a pair of mbiras – this last instrument a vivid but gentle reminder of the ties between African and South American music. As with the previous album, there is never a feeling of musical 'heaviness' in any of the songs. The arrangements might be slightly more 'jazzy' in places (as in 'La guampada'), but only in the lightest sense – the traditional heart of each song can be felt and heard beating strongly, nurtured by the very process of the singer gifting it to the listener.

I once used the term 'lapidary' in describing the art of Italian reedman Gianluigi Trovesi. It applies equally well, I believe, to Silvia's music – the care with which she has conceived and executed these arrangements is on a level with that of a jeweler seeking and creating the perfect setting for an already beautiful stone…and sometimes, it's enough just to hold it in your hand or in your heart, unadorned and natural. Silvia's musical ability, her creativity and her love and respect for the traditional culture of her homeland, additionally colored by her education, life experience and social concerns, are laid out in these recordings like gems – or an even more precious entity, the earth itself – to hold in your hands. It's something we can receive with respect and wonder – we can hold it in our hearts and pass it along at the same time.
Like life itself.
link :
Silvia Iriondo official website (in Spanish and English)