lapidario musicale
It has never been clearer to me that Italian reedman Gianluigi Trovesi is a treasure for music lovers – whether their chosen genre is jazz, the blurry area between jazz and contemporary chamber music, theme-centered orchestral works, or (as is the case with this recording) simply beautiful music that defies classification. He has worked as a supporting / contributing musician, in duos (notably with the great Italian accordionist
Gianni Coscia
, but also with Umberto Petrin, the pianist on this recording), in small groups, with his own Octet and Nonet assemblages, and with orchestras. He never fails to compose and perform with taste, feeling and imagination – and luckily for listeners, he continues to challenge himself, expanding his horizons, leaving any 'envelope' far behind.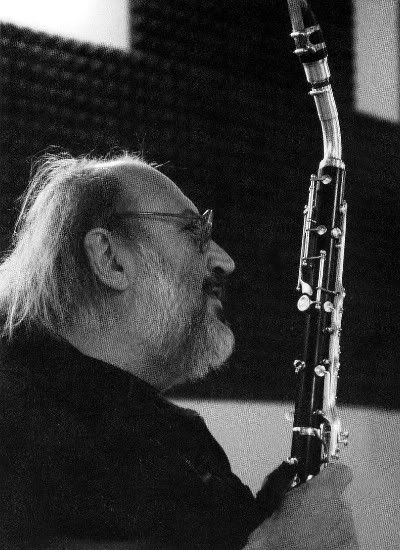 On
Vaghissimo ritratto
, Trovesi is joined by pianist Umberto Petrin (an admired composer and performer in his own right, with a dozen recordings as a leader to his credit, in addition to at least 30 collaborative efforts) and Fulvio Maras (from Trovesi's own Ottetto) on sundry percussives as well as some of the most tastefully subtle electronics I've ever heard. The album is, simply put, a celebration of beautiful melodies – plucked from eras ranging from the Renaissance (Palestrina, Orlando di Lasso, Luca Marenzio, Claudio Monteverdi, Josquin Desprez) to the 19th century (Alfredo Piatti, Italian cellist / composer, 1822-1901) to 20th century songwriters Luigi Tenco (Italy, 1938-67) and Jacques Brel (France, 1929-78). Interspersed among the tunes by these writers are compositions by Trovesi, Petrin and Maras – individually as well as some of the most melodic, sensitive trio improvisations I've ever experienced – which reflect, refract and comment upon the works from the writers from past eras.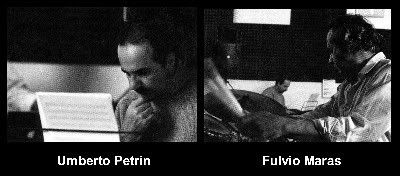 The liner notes relate that although Trovesi brought quite an arsenal of his reeds to the session (he plays multiple saxophones and clarinets), he only used his alto clarinet, saying that '…it simply sounded the best in that particular room. But the instrument itself influenced the dynamics of our group playing which is, for me, an entirely different experience than, say, playing with Coscia. Playing alto clarinet in this quieter music demands a greater discipline and control.' That discipline and control is immediately apparent to the listener – but there is absolutely no indication that Trovesi (or any of his partners on this session) takes himself too seriously: the delight, smiles and gentle laughter of the musicians can be heard / felt as well from time to time, further enhancing the sheer beauty of these pieces.
The title of the disc can be translated in several ways – it could mean 'vague' or 'indistinct portrait'; the notes point out that in Old Italian, 'vaghissimo' is often used to mean 'beautiful'. After listening to this disc for 3 weeks now, almost constantly, I tend toward this latter interpretation. The musicians caress these melodies lovingly and with great care and feeling, even as they expand them gently, with a joy that is very apparent – each track becomes a 'portrait' of the composer. Besides the titles of the selections themselves, the disc is divided further into several sections:
Ritratto di A. P. (Portrait of Alfredo Piatti)
,
Ricercar vaghezza (Quest
or
Search for beauty)
,
Antico ritratto (Ancient portrait)
,
Ritratto di donna (Portrait of a woman)
,
Paysage (Landscape)
, and
Angeli musicanti (Music-making angels)
, with some selections falling outside of and in between the 'boundaries' of these descriptive divisions.
The programme itself is somewhat circular in nature. It begins with 'Primo apparir (First apparition)', a trio improv composition honoring Alfredo Piatti (there are two other 'apparitions' relating to A.P. in the course of the recording, plus performances of three of Piatti's own works) and winds its way through the melodies of the other writers, with the penultimate track being Piatti's 'Far, far away' – another trio improv, 'Vaghissimo ritratto', concludes and sums up the project beautifully.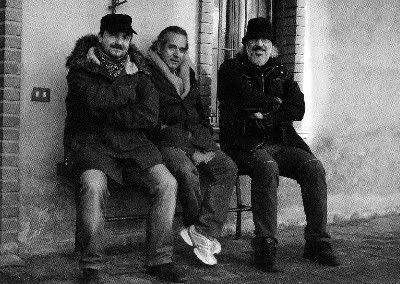 Music writer Steve Lake comments that 'If this were an American TV series rather than an ECM album…the title track would have been circulated first, as a pilot episode. The conceptual kernel of the work is to be found (there)…a collective improvisation which contains, in its final seconds, a tiny quote from Palestrina's
Da cosi dotta man
.' Tellingly and appropriately, the words from this 16th century work include the lines:
Da cosi dotta man sei stato fatto,
vaghissimo ritratto,
che io non saprei ridir se viva sei
o se fai dolce inganni agli occhi miei.

By such a skilled hand you were made,
most graceful portrait,
that I could not tell if you are alive
or if you sweetly deceive my eyes.
The image to which the madrigal refers is so close to the beauty it depicts that for the viewer it approaches reality – the music on this disc acts upon the soul of the listener in a like way: the melodies, as well as the actual composers that are being honored in such a timeless way by these three players, live and breathe through these pieces. As long as artists of this caliber continue to acknowledge the works from the past – both near and far, in time – that have inspired and delighted them, these creations will remain vital and alive. Their beauty is as lustrous as ever – on Vaghissimo ritratto, it has been carefully and lovingly polished to a brilliant sheen. We can thank Gianluigi Trovesi, Umberto Petrin and Fulvio Maras for their work which allows us to hear its brilliance, to view these jewels in a new light.

links:

Gianluigi Trovesi official website