Eric Taylor
Hollywood pocketknife
Ain't no gamble...
Nothing from Eric Taylor is ever a gamble – you know you're going to hear incredibly well-written songs, delivered honestly and without pretension. His writing is some of the most literate in music – but its point of view is not one looking down on his characters from on high…he looks his subjects in the eye and in the heart. The people who populate his songs live at street level, not in ivory towers – they keep to the barrooms and pool halls, the late-night card games, the threadbare carnivals scraping to make enough to get from one town to the next. Couples scratch to survive life with each other – it works or it doesn't, but the heartbreak and the joy are just as real as those felt by folks living comfortably in the suburbs. In Taylor's songs, streets are dark and rainy, and many time more than vaguely threatening – but to the people who live there, it's their life, nothing more and nothing less, and they make the best of it with what resources they can muster. That doesn't mean they're without hopes and dreams – and while those hopes and dreams might or might not ever be realized, they're sometimes all they have. Much of the time, it's all that keeps them going. One of Eric's greatest strengths as a songwriter is his ability to get inside these folks and translate what they're feeling and experiencing into tunes that afford the listener – if even a small effort is made – a taste of that side of life.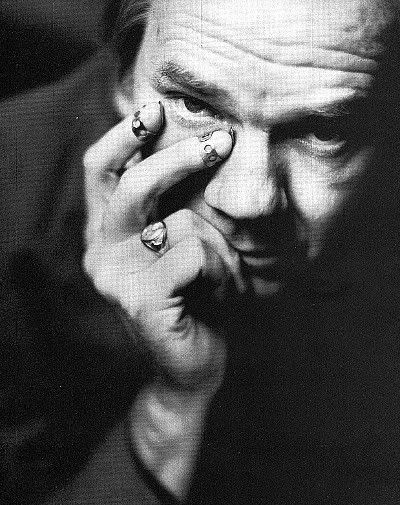 Hollywood pocketknife
might well be the best album Eric has released in many years – and considering the consistent high quality of his work, that's saying something. There's a feeling of relaxed ease in the arrangements, coupled with his usual sharp focus on characters, events and emotions – everything fits together like it grew into a whole on its own, naturally. All of the songs are originals with the exception of three – 'The highway kind', by Eric's old friend, the late
Townes Van Zandt
; 'A matter of degrees', a fine song by Susan Lindfors; and the traditional Civil War era song 'Rally 'round the flag', poignantly offered with help from Steve Fromholz, Vince Bell and other friends, fittingly recorded on the 4th of July.
The album opens with the title track, filled with musings on mingling with figures of a bygone era, interacting with them – it's like listening to the daydream mutterings of someone with a drink in their hand, across the table in a bar. '…I'd make myself a different life, carve it out of Hollywood…' Characters drift in and out of the narrative: James Dean, Marilyn Monroe ( '…flowers from DiMaggio followed everywhere she goes – but I can hear her laughin'…' ), Robert Mitchum ( '…the madman preacher – I'd teach him how to play the clarinet…' ), Barrymore, Chaplin, Richard Burton. A daydream, yes – filled with sadness and hope at the same time.
'Carnival Jim and Jean' vividly evokes the struggles involved in relationships, present in any level of society – in this case between a man who knows nothing but working in a carnival, running whatever scam or hustle he needs to survive, and the woman who is yearning for more: '…say the smell of cotton candy 'bout to make you sick – you won't do no better without me…', he tells her. The singer lists the woman's faults, but admits '…Lord, I get lonesome when I can't find her…' 'Postcards, 3 for a dime' is another great relationship song, a skillfully woven two-sided conversation – she berates him for his drinking, saying '……I'm goin' to find myself a decent man, and he'll whip you if you come up there…' Locales with names like the Cotton Bottom Lounge and the Bamboo Club are made palpable by Eric's narrative skills. The song ends with the man, writing a postcard to her from prison, admitting '…I'm doin' six, straight six for interstate flight – I'm no damn good, I guess you're right…'
'Olney's poison and the Houston blues' is a wonderful song filled with memorable characters and places that are made complete and real, even if they're only mentioned, by the images their names and descriptions evoke – it's also an appreciative nod to Eric's old friend, another great songwriter,
David Olney
. The melody and guitar line gently echo David's song 'Little bit of poison' (from Olney's wonderful 1999 album
Through a glass darkly
). Eric's reading of
Townes Van Zandt
's 'The highway kind' is nothing short of brilliant – it's an aching plea (I'd almost call it a prayer because of its sincerity and honesty) for the love and security all of us crave deep inside, feeling it just beyond our reach.
One of the most moving songs on the album is 'The peppercorn tree' – the singer remembers his childhood and younger adult years, filled with good intentions and missteps, foolishness, heartfelt yearnings and good intentions. The memories are bittersweet, replete with hindsight that's at least close to 20-20, but without regrets – there's a gentle acknowledgement that life has been as good or better than was expected, even with its pitfalls and the stumbles that were made. The gratitude to the singer's wife is quietly touching: '…she never asked about the river, the cane or molasses, this old hot rod boy wearin' mirror sunglasses…she never asked about the trouble with Jackson Lee…', painting an affirming picture of the gift of unconditional love. The song concludes with an ambiguous image: '…now she's out there by the peppercorn tree…yeah, she's layin' out there by the peppercorn tree…' – I'm left wondering if she's alive or dead. In the afterglow of the song, though, it's the expression of memories and feeling of contentment that lasts longer than anything else.
Eric provides his usual stellar guitar work and the perfect voice for his songs – he's joined by Susan Lindfors (acoustic guitar and vocals – including an especially wonderful job on 'A matter of degrees'), Daryl Webb (keyboards), Eric Demmer (alto saxophone), Mathias Schneider (electric guitar on 'Better man'), James Gilmer (percussion) and Rock Romano (bass, background vocals – he also engineered, mixed and mastered the recording at his studio in Houston).
I think it's safe to say that this is yet another Eric Taylor album that will never 'grow old' – the songs will age well, like fine wine. As the year go by, they'll taste even better to our ears, revealing more with every listen. This album isn't scheduled to appear in stores in the US until January 2008 – but you can get it now by ordering it through Eric's website (link below), where you can also hear samples from this and Eric's other recordings. Pass
Hollywood pocketknife
up at your peril – it's a treasure. It cuts to the bone.