Energy – beauty – life:
Spaccanapoli – Aneme perze (Lost souls)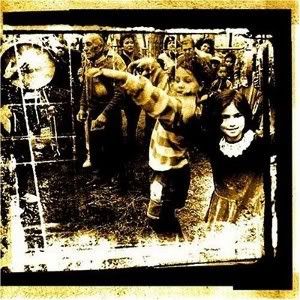 I was a little late in hearing this wonderful recording (it came out in 2000, another gift to music listeners from Peter Gabriel's Real World label) – it was recommended to me by my best friend a couple of years after that. There's a quote on the back cover of the CD that sums up the album perfectly: 'From the streets of Naples, vibrant energy, impassioned vocals and wild abandon – modern protest songs from ancient roots'. The members of Spaccanapoli were all part of a much larger musical / political group called E Zezi, formed in Naples in 1974 and involving '…more than 100 singers, instrumentalists and dancers' (description from the booklet to this CD). E Zezi was a true cooperative, taking the musical traditions of Italy's past and smelting them with the creative heat of political passion into a new type of urban folk music. Those passions – of politics and life, which are in reality intertwined so thoroughly – drive the music of Spaccanapoli with an energy that is beautiful, infectious and at times a little frightening (but what a rush!).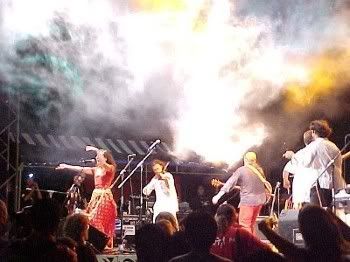 Naples is a city that has always embodied elements of other cultures – and it's easy to hear influences from around the Mediterranean in this music. The Roma element is particularly strong – sometimes more in sheer energy than in direct melodic or instrumental ways.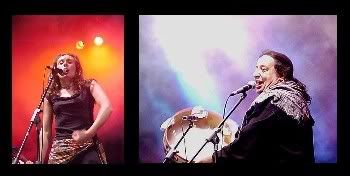 The vocals are handled by two incredible singers – Monica Pinto and Marcello Colasurdo (who also plays the tammorra, a traditional one-sided hand-held drum). Their voices are infused with a fiery power – but they are never out of control. The lyrics are all in what I'm guessing is the Neapolitan dialect ('popular to contrary belief', 'proper' Italian isn't spoken everywhere in the country), with partial translations provided (the full translations are available on the band's website) – but not understanding much of the language didn't keep me from feeling the emotions conveyed here. The other three group members are Antonio Fraioli (violin, piano, percussion), Oscar Montalbano (acoustic guitar, bass) and Emilio De Matteo (acoustic and electric guitars). This core group of five players and singers is joined here and there by nearly twenty other fine musicians – never overloading the arrangements, always contributing just the right touch to complete the song. There are electronic keyboards in play on occasion – but for the most part, the instrumentation is acoustic, giving the recording an overall purity of sound that only adds to the power of the performances.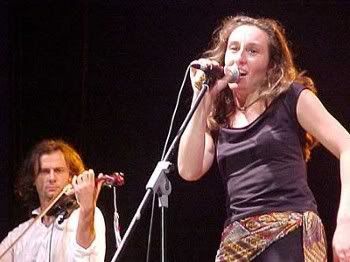 I have a feeling it'll be a rare occasion that this group ever performs live close enough to where I live for me to see them – but I can also tell from this recording (and from the photos I've seen of them in performance) that it would be a show I would never forget, so I'm going to keep my fingers crossed and my eyes open. In the meantime, I'd love to see additional recordings by them. It's been six years since this one – with the energy they display here, as well as the apparent commitment to their art, I was hoping to hear more by now.
Spaccanapoli's website
is still up – but I can't find any evidence of touring or recording activity in the past few years.